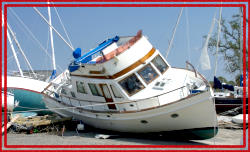 In the days following hurricanes Katrina and Rita, Go Mini dealers across the gulf coast region assisted homeowners and business owners with transportable shelter for their belongings.

Acadiana Go Miniís is proud to join this dedicated team of professionals offering organized and immediate response to emergencies.


Whether the emergency be a hurricane, tornado, flood or other disaster our office and staff are available 24/7 to assist in the recovery process.

The same holds true for individual catastrophic events such as fire or windstorm at homes or businesses.

Our emergency response group offer both post-event and even pre-event Go Mini containers to deliver essential items such as water, food stuffs and medical supplies to areas impacted. This can assist in increased response times in advance of an emergency.

In addition we work on a local community level assisting city and parish officials in their pre-event management and clean-up activities.

Our emergency response groupís commitment is to be available 24/7 to assist individuals, businesses and government agencies in times of emergencies and disasters.

Call 1-800-951-9037 and ask for Larry Campisi.